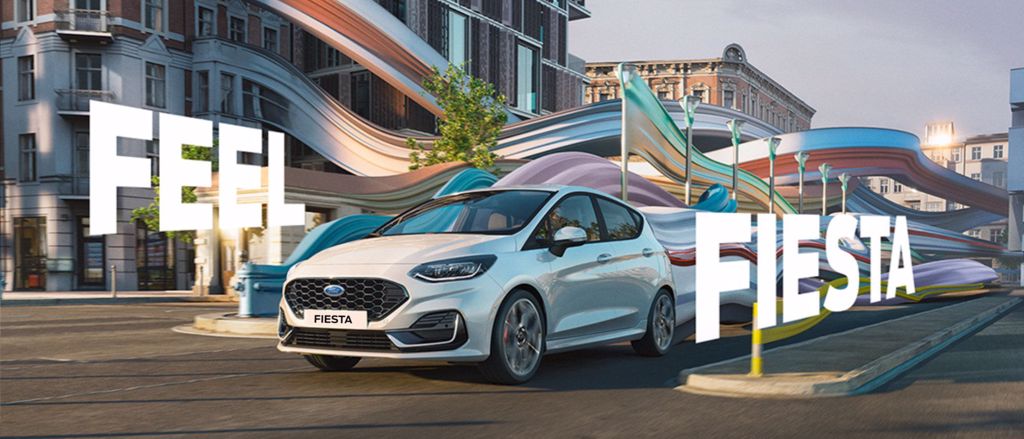 Take on Your Day With the New Ford Fiesta.
Discover The New Ford Fiesta EcoBoost Mild Hybrid.
A head-turning new exterior design gives the iconic small car a stylish presence about town. While forward-thinking technologies, such as an all-new interactive digital instrument cluster help create a more efficient, enjoyable drive. A choice of advanced Fiesta EcoBoost Hybrid options delivers a more responsive, fun to drive performance, with impressive fuel economy and lower CO2 emissions (compared to other non-hybrid engines).
With a range of unique series offerings available – from the sports inspired styling of Fiesta ST-Line, premium comfort levels of Fiesta Titanium, to the rugged outdoor character of Fiesta Active – you'll find the perfect new Ford Fiesta to suit you.
Important Information
Vehicle shown may not reflect latest ROI specifications.
*Powershift-Automatic is available as an optional feature on the 1.0 litre Fiesta EcoBoost Hybrid (MHEV) models