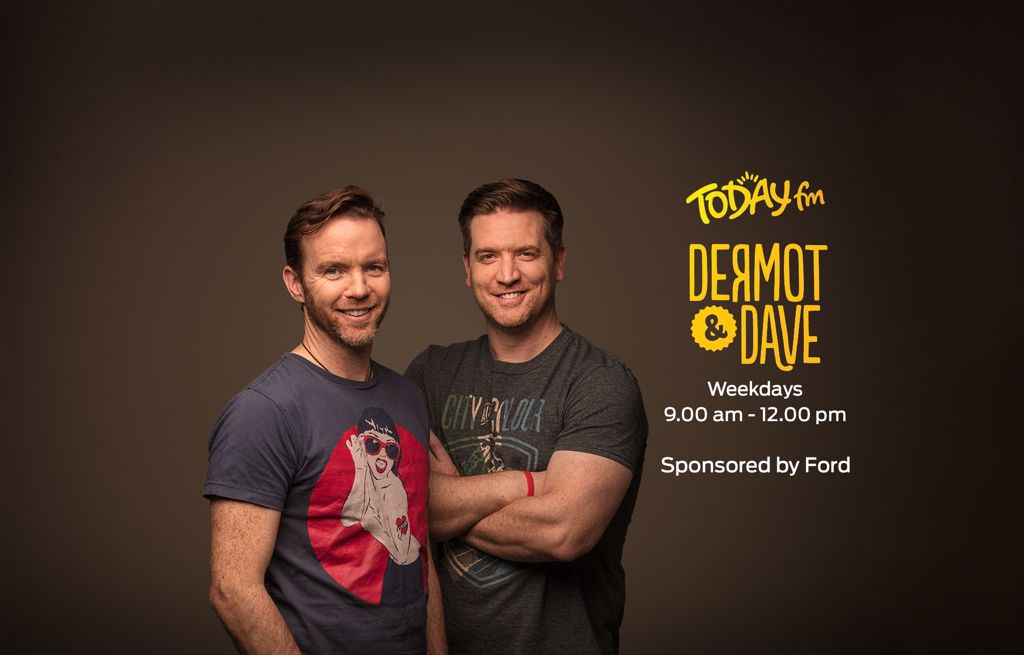 Ford sponsors Today FM Dermot & Dave Show
We are delighted to announce our new sponsorship of the Today FM Dermot & Dave Show.
The shows runs on Today FM, Monday to Friday from 9.00 am – 12.00pm. It is one of the most popular shows on the station and features DJ's Dermot Whelan and Dave Moore. Close friends on and off air for more than 15 years, the two have become an integral part of listeners' lives. They want to hear about their listeners' day, and tell them about theirs. Community is at the core of the show, it's all about life, laughs and listeners. It is a fun, light-hearted show, with lots of fun and interaction with listeners.
News