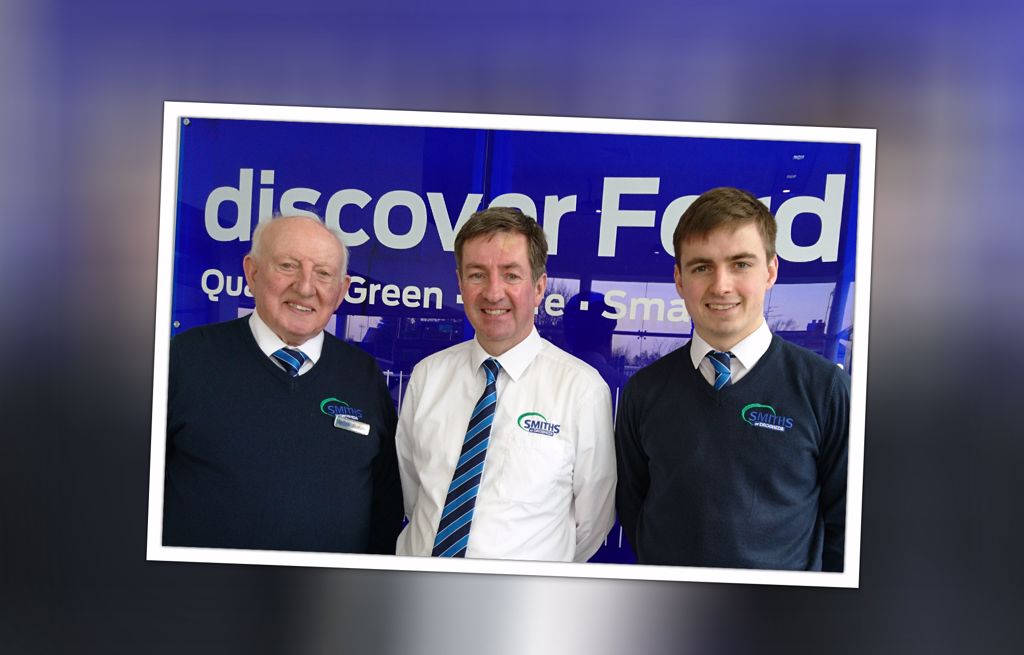 New Sales Team Member
Warm Welcome
Smiths of Drogheda are delighted to welcome Nick Smith to our Sales team.
Nick is fourth generation and a great Grandson of the Nick Smith who created our business 81 years ago back in 1936. Tony his Grandad and Nicky and Maeve, and indeed all of us here at Smiths are so proud to have him working with us.
Nick is taking a year's experience working in the environment of his family business before embarking on a Business degree. Nick Graduated from Gormanston College in 2016. A popular Student and senior of the year in 2016! Nick is a keen sportsman, he represented his College and his team Boyne R.F.C. at the highest levels. He also played under age Gaelic for his local team St Fechins.
You could say that Smiths of Drogheda is in his blood as he has been helping here in the Garage since he was a youngster.
Nick is a popular team member and we wish him all the best, with a name like that he will have a tough job to live up to it, but we are certain that he will succeed at whatever he chooses to do.
Picture: Left to Right | Tony Smith Senior, Nicky Smith MD and Nick Smith
News