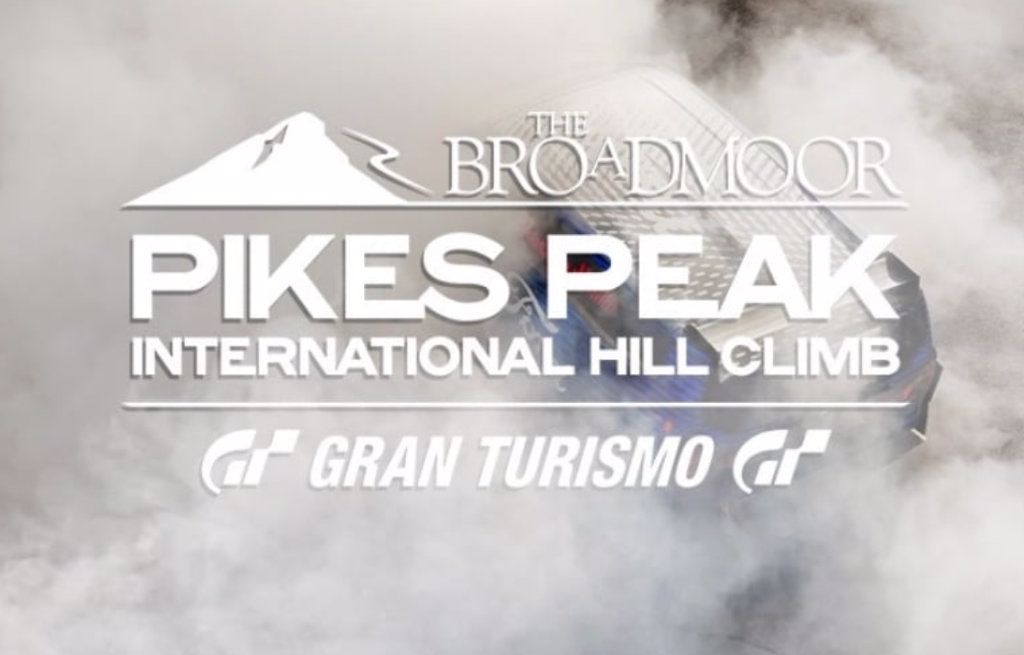 FORD PERFORMANCE ELECTRIC SUPERVAN 4 TO REACH NEW HEIGHTS AT 101ST RUNNING OF PIKES PEAK INTERNATIONAL HILL CLIMB
Ford News
Ford Performance is heading to the legendary Pikes Peak International Hill Climb with the all-electric SuperVan 4.
The Pikes Peak International Hill Climb winds up 156 turns & 4,725 ft. to a finish line sitting 14,115 ft. above sea level.
Ford vehicles have been competing at Pikes Peak since the first event in 1916, which saw a Model T racing up the mountain.
For 2023's effort, motorsports icon Romain Dumas will pilot SuperVan 4.
DEARBORN, Mich., Feb. 23, 2023 – For over 100 years, Ford vehicles have been competing in the legendary Pikes Peak International Hill Climb (PPIHC) held just outside of Colorado Springs, Colorado. For 2023 and the 101st running of the event, Ford Performance is heading to America's Mountain with the all-electric SuperVan 4.
The race was first held in 1916, and a Ford Model T made the climb up to the finish line sitting 14,115 ft. above sea level in a time of 28 minutes and three seconds. SuperVan 4 aims to continue Ford's storied tradition while looking to shave more than a few minutes from the Model T's time.
"The Pikes Peak International Hill Climb is the perfect next stop for Ford Performance, and is the perfect place to take SuperVan 4, as both have long, storied histories that ignite the imagination of racing fans all over the world," stated Mark Rushbrook, global director, Ford Performance Motorsports. "Both have evolved over time, and it's time to take our electric vehicle technology and put it to the test on the mountain against some of the most impressive performance vehicles in the world."
In 101 instances of the PPIHC, Ford vehicle have competed prominently with a variety of nameplates ranging from a 1916 Model T to current generation Mustangs, including a Ford Mustang Shelby GT500SE campaigned by Shelby American in 2022.
Over the years, several iconic drivers have piloted Fords up the mountain, from Stock Car Division records set by Curtis Tanner and Parnelli Jones in the 1960s, to the late Ken Block's incredible Hoonicorn run up the mountain for Climbkhana.
For 2023, SuperVan 4 will be piloted by motorsports icon and PPIHC record holder Romain Dumas, who among other notable accomplishments is also a three-time Le Mans winner and holds several EV-powered lap records.
"Fords latest generation of Electric vehicle technology is the perfect match for America's Mountain" said Dumas. "With high altitudes cutting power in traditional ICE powered vehicles, the electric powertrain of SuperVan 4 has no loss at elevation and will be a healthy competitor in this year's race.
This will be Dumas' ninth appearance at the Pikes Peak International Hill Climb, originally starting his time on the mountain back in 2012.
"We're always excited to see what Romain is racing next in the Pikes Peak International Hill Climb. He consistently arrives in unique builds that are serious contenders and fun to watch," shared Melissa Eickhoff, PPIHC Executive Director. "This year is no different. The Ford Performance SuperVan 4 is sure to be a crowd pleaser."
SuperVan 4, built as a joint effort between Ford Performance and STARD, takes to the mountain this year sporting an all-wheel drive system powered by a 50kWh ultra high-performance cell battery. Top the powertrain with carbon composite body features, an FIA specification roll cage, and adjustable regenerative braking, and it's quite the hill climbing capable machine.
This marks EV and R&D specialists STARD's most recent project with Ford Performance over a five-year relationship, including other high performance EV powertrains found in vehicles such as the Fiesta ERX™, the first line of FIA certified EV rallycross vehicles.
"SuperVan 4 is equipped with one of the world´s most powerful electric powertrains ever developed," said STARD CEO Michael Sakowicz. "It has gone up the hill at Goodwood, rallied over WRC tarmac stages and more. Now, to send it to one of the world´s most iconic and unique events is very exciting and STARD is proud to be a part of it."
Ford Performance will have more details to share about this year's special effort as the event approaches.
The Pikes Peak International Hill Climb is set to take place on Sunday June 25th, 2023. For more information on the event, visit https://ppihc.org/.
About Ford Performance
Ford's racing program is part of the Ford Performance organization based in Dearborn, Mich. It is responsible for major racing operations globally, including NASCAR (Cup Series, Xfinity Series, Craftsman Truck Series), IMSA Michelin Pilot Challenge, FIA World Rally Championship, Virgin Australia Supercars, Formula Drift, NHRA Funny Car, off-road desert racing, and sportsman drag racing. In addition, the organization also oversees the development of Ford's racing engines, as well as the outreach programs with all Ford Clubs and Ford enthusiasts. For more information regarding Ford racing's activities, please visit www.fordperformance.com, www.facebook/FordPerformance, Ford Performance on Instagram and @FordPerformance on Twitter.

About STARD
STARD (Stohl Advanced Research and Development and part of Stohl Group GmbH), founded by CEO Michael Sakowicz, is a research and development specialist company developing high performance automotive, motorsport and advanced technologies, part of Stohl Group GmbH, founded in 2002 by owner and former rally world champion. For over a decade, STARD has focused its research and development activities on comprehensive EV powertrain system and component development for motorsport, high performance applications and entire vehicle development. Today, STARD is among the leading pioneers for high quality all electric motorsport solutions including FIA certified battery systems, turnkey powertrains and vehicles. More information is available at www.stard.at.

About Pikes Peak International Hill Climb
First staged in 1916, the Pikes Peak International Hill Climb is the second oldest race in America. The invitation-only event, often referred to as The Race to the Clouds is held annually on the last Sunday of June on Pikes Peak – America's Mountain, near Colorado Springs, Colorado, USA. The famous 12.42-mile (20 km) course consists of 156 turns, boasts an elevation gain of 4,725 feet (1,440 m), and reaches a finish line at 14,115 feet (4,302 m) above sea level. The PPIHC's six race divisions feature a wide variety of vehicles - from production-based Time Attack challengers to purpose-built Open Wheel racers and state-of-the-art Unlimited vehicles.
News