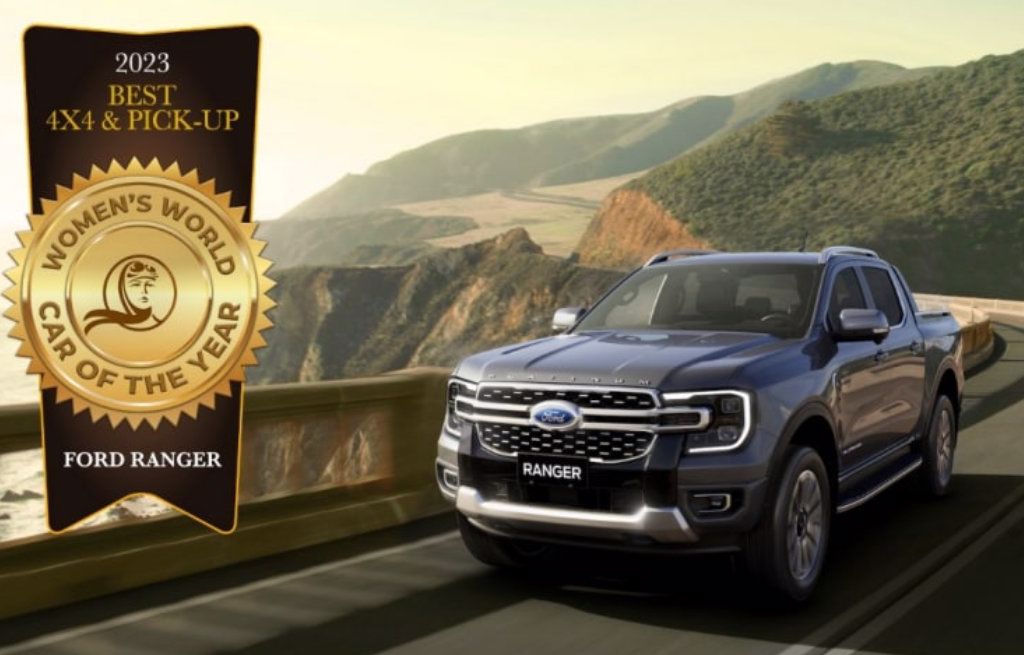 WOMEN'S WORLD CAR OF THE YEAR NAMES ALL-NEW FORD RANGER 'BEST 4X4 & PICK UP'
Ford News
The Ford Ranger is a winner with the automotive industry's only all-female jury
The all-new Ranger 1 from Ford Pro is the most versatile, capable Ranger yet – and now, it is also officially the "Best 4x4 & Pick-up" according to the Women's World Car of the Year judges.
Women's World Car of the Year is voted for by a jury comprising 63 women motoring journalists from 45 countries across five continents, who make up the automotive industry's only all-female jury.
Vehicles across six categories are assessed for safety, driving, comfort, technology, design, efficiency, impact on the environment, and value for money. The judges were impressed by Ranger's breadth of abilities, stating: "This is a reliable, stylish and charismatic pick-up. It moves with ease over any terrain. It's as efficient as an off-roader, but more practical thanks to its cargo box."
Liz Pelling, communications lead, Ford Pro, Europe said "The all-new Ranger is our toughest and smartest yet, packed with innovative design and engineering from our teams around the world, and is sold in over 180 countries. Thank you to the Women's World Car of the Year jury for this award, which recognises Ranger's global appeal."
The Ranger line-up runs from the hard-working XL to the Ranger Raptor ultimate performance pickup. New features and technologies including a high-tech digital interior, practical sliding load restraints, clamp mounts and a built-in ruler that turns the tailgate into a work bench are direct results of over 5,000 interviews and dozens of customer workshops, ensuring the latest version of Europe's best-selling pickup 2 [MJ(1] meets the needs of a wide range of users.
The all-new Ranger will now contest the overall award, the winner of which will be announced on the Women's World Car of the Year YouTube channel at 12:00 CET on March 8, 2023, International Women's Day.
Women's World Car of the Year website.
Ford Ranger press kit .
1Ford Ranger homologated CO2 emissions 208–315 g/km WLTP, homologated fuel efficiency 7.9–13.8 l/100 km WLTP. CO2 emission and fuel efficiency ranges may vary according to vehicle variants offered by individual markets. The declared WLTP fuel/energy consumptions, CO2-emissions and electric range are determined according to the technical requirements and specifications of the European Regulations (EC) 715/2007 and (EU) 2017/1151 as last amended. The applied standard test procedures enable comparison between different vehicle types and different manufacturers.
2 Austria, Belgium, Britain, Czech Republic, Denmark, Finland, France, Germany, Greece, Hungary, Ireland, Italy, Netherlands, Norway, Poland, Portugal, Spain, Romania, Sweden, Switzerland, Turkey
[MJ(1]Other regions can delete or add local claim
News