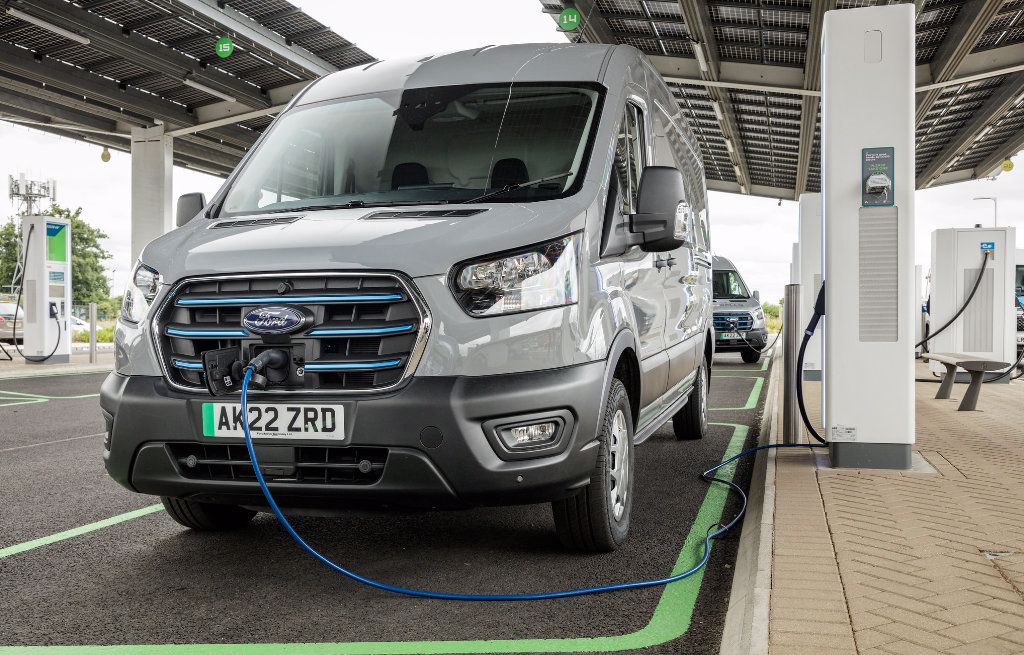 FORD PRO SCOOPS SIX AT THE WHAT VAN? AWARDS 2023; MANDY DEAN INDUCTED TO THE HALL OF FAME
Ford News
Ford E-Transit named Van of the Year and Large Van of the Year
Transit Custom named Medium Van of the Year and Used Van of the Year
Editor's Choice award for 'Make it Visible' – a suicide prevention campaign for construction workers, in partnership with the Lighthouse Construction Industry Charity and Balfour Beatty
Mandy Dean, Commercial Vehicle Director, Ford of Britain and Ireland inducted to the What Van? Hall of Fame
DUNTON, Essex, Dec. 9, 2022 – The Ford E-Transit has been named What Van?'s Van of the Year, one of six awards that Ford scooped on the day and the 11th award for E-Transit in the UK since it was launched in April.
E-Transit was named Large Van of the Year, in addition to the overall Van of the Year, while Transit Custom – the UK's best-selling vehicle year to date – was named Medium Van of the Year and Used Van of the Year.
Earlier this year, in partnership with the Lighthouse Construction Industry Charity and Balfour Beatty, Ford launched its 'Make it Visible' suicide prevention campaign for construction workers – drawing attention to the alarming discovery from the Office for National Statistics that as many as two construction workers take their own lives every day and offering a lifeline to those who seek help. This campaign was awarded Editor's Choice at the Awards.
Lastly, Mandy Dean, Ford of Britain and Ireland's Commercial Vehicle Director, was inducted to the What Van? Hall of Fame. "Mandy is overseeing Ford's transition to electrification" said James Dallas, Editor, What Van? "She understands the importance of guiding customers along this journey through tackling their concerns about how their businesses will cope with the switch to electric vans and has put in place a host of digital support services to ease this process."
Throughout a Ford career spanning more than 25 years, Mandy has held roles in sales, programming, marketing, planning, dealer communications and brand management, before taking over as Marketing Director for Ford of Britain in January 2019. In 2020, Mandy was tasked with the responsibility of sustaining and growing Ford's 55-year commercial vehicle market leadership in the UK and Ireland, and appointed Commercial Vehicle Director.
Under Mandy's transformational leadership, the Ford Transit Custom has so far this year retained its status the UK's best-selling vehicle outright, for the second year running, while Ford's share in the pickup sector now accounts for more than 65 per cent across both fleet and retail customers with Ford Ranger.
She has played a crucial role in overseeing the implementation of Ford Pro, a new global business dedicated to delivering solutions to commercial customers of all sizes to accelerate their productivity through vehicles, conversions, software, charging, financing and servicing – and launching the E-Transit, Ford's first fully-electric Transit van, which already accounts for more than 10 per cent of all two-tonne Transit van sales in the UK.
News