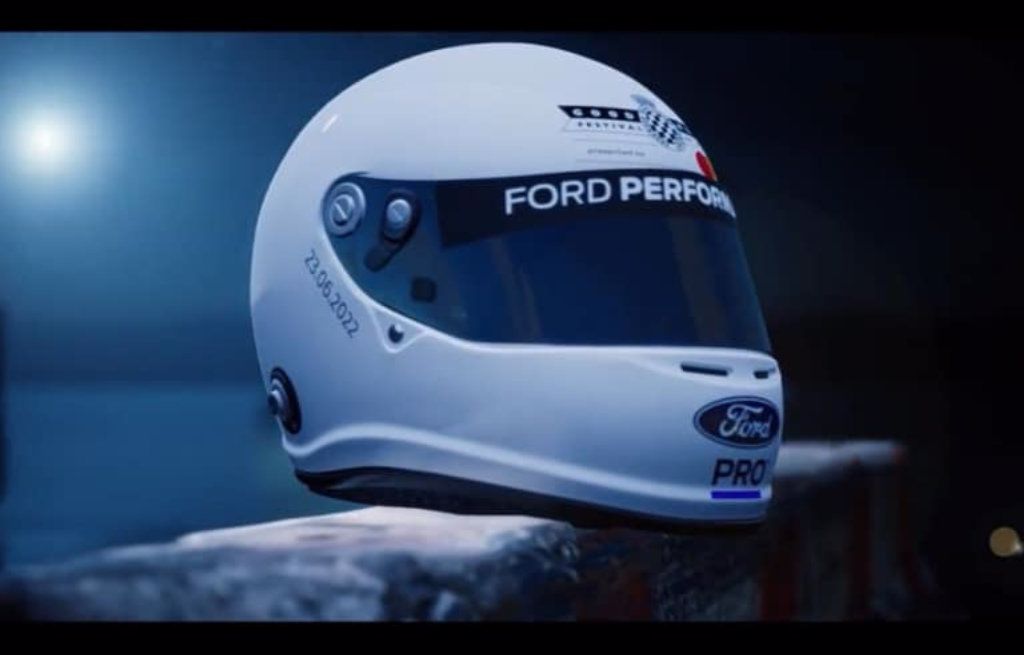 FORD PUSHES THE BOUNDARIES OF PERFORMANCE AND INCLUSIVITY
AT GOODWOOD WITH ELECTRIC SUPERVAN DEBUT AND 'VERY GAY RAPTOR'
Exciting line-up of new Ford product demonstrations at Goodwood Festival of Speed 2022 to include global unveiling of the Ford Pro Electric SuperVan demonstrator
Next-Gen Ranger Raptor pick-up makes its European dynamic debut and supports Ford Presents Tough Talks live session in "Very Gay Raptor" livery
Digit demonstrates next level autonomous delivery and Team Fordzilla's TFZ-P1 e‑racing car debuts GRID™ Legends livery
GOODWOOD, UK, June 21, 2022 – Trailblazing, Ford Performance-developed versions of market-leading Ford commercial vehicles are set to take the 2022 Goodwood Festival of Speed by storm, June 23-26.
As part of the future-focussed and connected line-up of products on show at the world-famous event near Chichester, UK, the all-new Ford Pro Electric SuperVan – the company's first all-electric SuperVan – will be revealed for the first time and the Next-Gen Ranger Raptor will make its European dynamic debut.
The all-new Ranger Raptor will also appear for the first time in pride-inspired "Very Gay Raptor" colours to support the LGBTQ+ community.
The bespoke Ford Pro Electric SuperVan is inspired by the recently unveiled E-Transit Custom 1 – the all-electric successor to Europe's best-selling van and one of four new all-electric commercial vehicles Ford Pro is introducing in Europe by 2024, following the launch of the E‑Transit. 2
The new SuperVan, which will be on display at the event's main paddock between hillclimb runs, has been developed to showcase the extremes of performance and productivity-accelerating connectivity made possible by a new generation of electric Ford Pro products. Ford will reveal further details surrounding the new all-electric demonstrator – the latest in a legendary series of crowd-thrilling, high-performance SuperVans stretching back more than 50 years – on June 23.
"Since 1971, Ford SuperVans have been about exploring what is possible with Transit and pushing the boundaries of performance," said Mark Rushbrook, global director, Ford Performance Motorsports. "The new Ford Pro Electric SuperVan ushers in a whole new era of possibilities with an electrified powertrain and the enhanced connectivity of our new, all-electric E‑Transit Custom."
Further showcasing the diversity of Ford Performance innovation, the Next-Gen Ranger Raptor makes its European dynamic debut at Goodwood. Taking on the challenging off-road track between hillclimb runs, the ultimate performance pick-up is powered by a twin-turbo 3.0-litre EcoBoost V6 engine, delivering 288 PS and 491 Nm of torque. 3
Revealed for the first time in a dramatic stunt video earlier this year, the second-generation Ranger Raptor delivers enhanced on- and off-road capability with features including FOXÒ Live Valve shock absorbers with position-sensitive damping, as well as seven selectable drive modes for handling terrain from road to rock crawl. 4 Advanced connectivity is enabled by Ford's new-generation SYNC 4A® system, 5 supported by a 12-inch centre touchscreen.
"Very Gay Raptor" on hand for Tough Talks
In addition to tackling the Goodwood off-road track and hillclimb, Ranger Raptor will also help Ford continue to tackle discrimination, supporting a live session of the company's new "Tough Talks" series. The conversation – to discuss how the automotive industry can foster a culture of inclusion and allyship for the LGBTQ+ community – will be hosted by Welsh rugby legend Gareth Thomas, the first openly-gay professional rugby union player.
The original "Very Gay Raptor" was introduced in 2021 after Ford instinctively used its voice and its toughest nameplate to stand against online discrimination and show allyship with the LGBTQ+ community following a derogatory comment on a social media post.
The rendering of a Ford Ranger Raptor in sparkling gold adorned with rainbow graphics and pink heart on the rear received such a positive social media response, Ford made two real life "Very Gay Raptors" in the UK and Germany.
Digit delivers at Future Lab
Ford is also demonstrating at Goodwood how advanced robotics and autonomous technologies can help integrate with Ford Pro products and services to make warehousing and delivery more efficient and affordable for commercial vehicle customers. The company is showing the Digit robot – developed by Agility Robotics – at the event's Future Lab.
In 2020 Ford became the first customer to purchase a Digit robot, which has arms and legs to work alongside people in human spaces, to explore applications including indoor or first-mile logistics and last-15-metre delivery. Ford is also researching how Digit robots can communicate with connected Ford Pro vehicles for optimised efficiency.
The manufacturer is invested in the future of autonomous delivery, and announced a European Self-Driving Vehicle Research Programme in 2021. As part of the programme, Ford partnered with leading consumer delivery specialists Evri and adapted a Transit to allow a hidden driver to operate the van to evaluate how pedestrians and businesses interact with driverless vehicles.
TFZ-P1 debuts new GRID™ Legends livery
To celebrate its gaming debut in GRID™ Legends from June 23, a full-scale version of Team Fordzilla's TFZ-P1 racer will be present at the Go Electric stand at Goodwood, featuring a new, specially designed in-game livery.
Visitors will get the chance to sit in the TFZ-P1 cockpit, where they can utilise its simulator abilities and experience both the physical and virtual vehicle at the same time.
First revealed at Gamescom 2020, the TFZ-P1 was the first virtual racing car designed in collaboration between the gaming community and designers from an automaker. Team FordZilla – Ford's esports racing team – subsequently unveiled a full-scale prototype of the vehicle three months later.
The TFZ-P1 is available in-game as free downloadable content (DLC) and features in the GRID™ Legends Trackday Hypercars class.
#FOS #FordProElectricSupervan #FordPro #FordPresentsToughTalks #FordRangerRaptor #LGBTQ
News