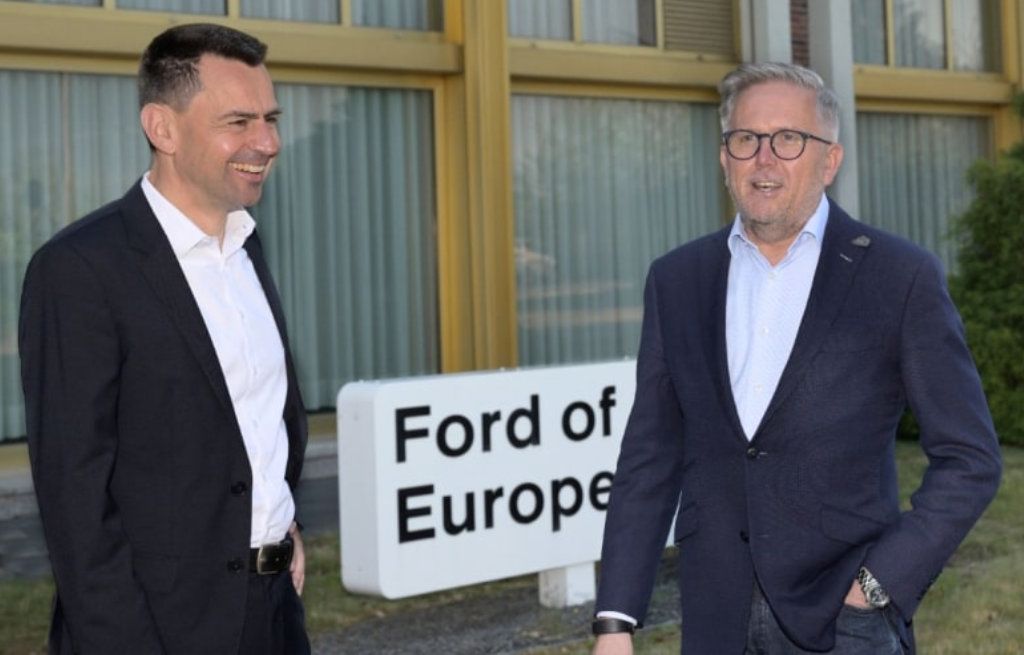 MARTIN SANDER STARTS AT FORD IN EUROPE AS GENERAL MANAGER,
FORD MODEL E AND CHAIR, FORD-WERKE GMBH
Martin Sander leads Ford's new business unit Ford Model e in Europe, effective June 1, 2022
Ford Model e will deliver breakthrough electric vehicles and digital services optimised for a connected world and to meet the mobility needs of a modern Europe
Sander is also new Chair of the Management Board of Ford-Werke GmbH in Germany
COLOGNE, Germany, June 1, 2022 – Ford is taking the next significant step in its transformation in Europe. Effective June 1, 2022, Martin Sander becomes General Manager, Ford Model e, for Ford in Europe.
Ford Model e, Ford's new global business unit, was introduced earlier this year as the company accelerated the transformation of its global automotive business. Martin Sander, in his role as General Manager, will lead the delivery of breakthrough electric vehicles, as well as the development of software and connected vehicle technologies and services.
This underscores Ford's commitment to accelerating the electrification of its European product range, achieving zero emissions for all vehicle sales in Europe and carbon neutrality across its European footprint of facilities, logistics and suppliers by 2035.
"We will develop iconic, fully electrified and connected vehicles for our customers and create a digital sales experience," said Stuart Rowley, Chair, Ford of Europe and Chief Transformation & Quality Officer, Ford Motor Company. "Martin Sander is a very experienced leader. He and his team will lead and accelerate the implementation of these plans."
Martin Sander has also been appointed Chair of the Management Board of Ford-Werke GmbH in Germany.
Sander will be located in Cologne, headquarters of Ford's European Model e business unit and Ford of Germany. Ford just recently announced plans to sell nine all-electric vehicles by 2024, and to raise investment in the Cologne Electrification Center to $2 billion. Starting next year, Ford will produce its first volume all-electric passenger vehicle for Europe in Cologne.
# # #
Editor's notes: Media and interested parties are invited to follow Martin Sander via Twitter handle @Msander22.
News